Welcome to Reed & Dailey Associates, Inc! (formerly Reed & Reed Associates, Inc.)
If you're looking for the perfect blend of personal service and accounting expertise, you've come to the right place.
We've built our practice one client at a time, and we promise that you'll be more than just a billing code to our firm. Without exception, our clients are the most valued partners in our business because, after all, your success is our success.
Our tax and accounting professionals are waiting to assist you with any of our comprehensive services. Email us or give us a call—we're ready to get started today!
PERSONAL INCOME TAX SERVICES
Tax Preparation Fees Starting at $79.00
File & Pay Nothing Now
(Use your tax refund to pay your tax prep fee for an add'l fee of $39.95)
DROP OFFS WELCOME!
No Waiting Lines!
Please download and fill out the Client Information Sheet. Please bring it with you upon visiting us.
We specialize in NEW BUSINESS START-UPS!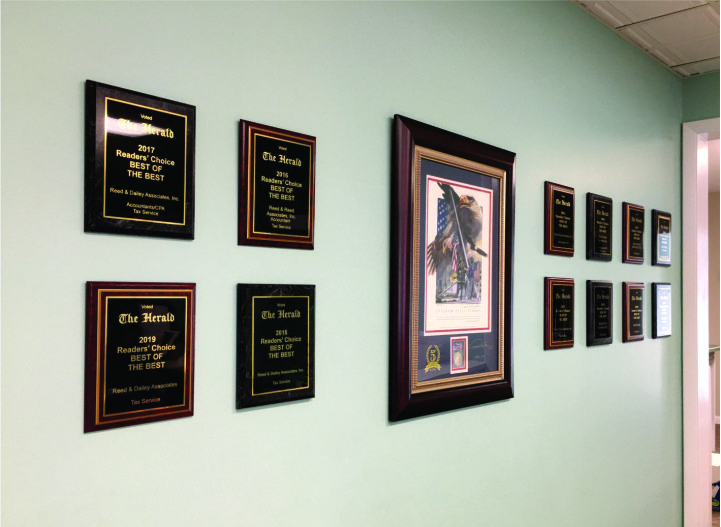 Telephone...
(724) 981-7779
Reed & Dailey Associates, Inc.
475 S Buhl Farm Dr
Hermitage, PA 16148
You can also send us a message directly through the contact page of this website.